Laparoscopic Hernia Surgery & Repair in Ogden
If you think you are suffering from a hernia, you're not alone! Hernias are fairly common in the United States; in fact, about 5 million of them are repaired every year. There are many different types of hernias, but the most common ones occur in the abdomen, groin, or esophagus.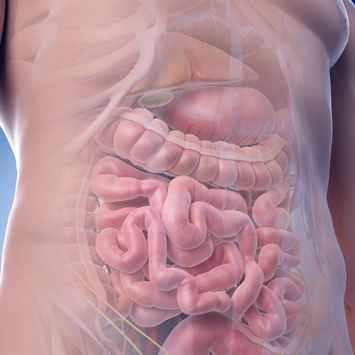 Kyle Dunning, MD
Board Certified General Surgeon
Click here to schedule an appointment with Dr.Dunning
After developing a hernia, you may wonder if your body can repair it with a little time and rest. Unfortunately, this isn't the case. The only way to relieve the pain and repair a hernia is through surgery at Ogden Clinic. Hernia surgery can seem daunting, but with today's advanced repair options and Dr. Kyle Dunning's expertise, it's probably easier than you think to repair your hernia and get you back to the activities you love.
How do i know it's a hernia?
Occasionally, a hernia causes no pain and might be found during a routine physical, but more often than that, they are easy to recognize. Hernias feel like a local, dull ache. You may see a soft bulge in the area, along with tingling, pressure, or feelings of weakness at the site.
how did i get a hernia?
Think of a hernia as the inner tube of a tire. When the tire becomes damaged, the inner tube is pushed through the opening, creating a bulge. If you feel a sudden pain in your groin or abdomen, as though something has torn, you might be right.
Dr. Kyle Dunning is a board certified General Surgeon at Ogden Clinic that is committed to providing quality, cutting edge healthcare. This website provides an in-depth look at the expert services that he offers and is hosted by Dr. Dunning. He proudly accepts nearly all insurance plans.